Discover Fall's Splendor from New York City to Montreal on the World's Most Awarded Luxury Cruise Line and enjoy the All Inclusive Crystal Experience:
• 10 nights in a deluxe outside cabin
• All meals on board
• Complimentary select fine wines, champagne and premium spirits
• Gratuities for all dining, bar, housekeeping and Penthouse butler staff
• Complimentary specialty restaurant dining
• Complimentary enrichment via the innovative Creative Learning Institute® and
the Computer University@Sea® with classes in diverse topics such as world
affairs, art, wine appreciation, digital photography and iPad filmmaking
• Free Wi-Fi/Internet access
• Complimentary fitness programs with classes in yoga, mat Pilates, Spinning® and so much more…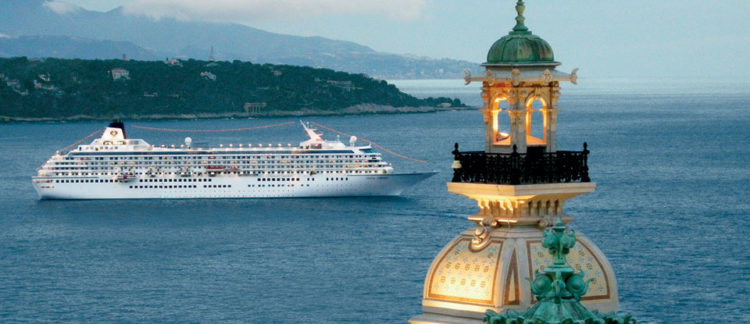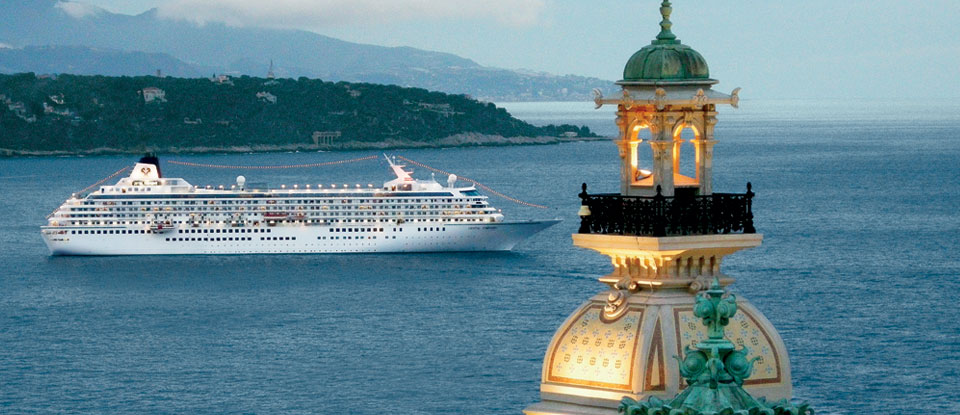 Here you will find the answers to many questions regarding our medical services, as well as details on laundry, news and photo facilities. Regardless of where in the world our ships may be, the extensive services aboard Crystal Serenity® and Crystal Symphony® are designed to make you feel completely at home.
Butler, Concierge, Valet & Laundry Services
Butlers & Concierges
Butler service is available to guests in categories PH, PS and CP. Services offered include packing and unpacking, complimentary pressing, shoeshine and other services, dinner reservations in specialty restaurants, shore excursion reservations, salon and spa appointments, and arranging cocktail parties.Our ships' Concierges are affiliate members to the Austrian section of the prestigious Union Internationale des Concierges d'Hotels "Les Clefs d'Or," and our 24-hour Reception Desk staff are available to assist you with any special needs.Laundry/Valet Services
Complete valet services are available including laundry, pressing and dry cleaning. Services may be arranged through your Stateroom Attendant or your Penthouse Attendant or Butler if you are in Penthouse categories PH, PS and CP. Valet charges are billed to your shipboard account. Pressing is complimentary to guests in categories PH, PS and CP. Complimentary self-service launderettes, including washing machines, detergent, fabric softener, dryers, irons and ironing boards are provided on Decks 8, 9 and 10 (Crystal Symphony), and Decks 7, 8, 9, 10 and 11 (Crystal Serenity).
Medical Services & Inoculations
Medical Services
A trained physician and medical staff are on call 24 hours a day. The professional services of this staff, as well as certain medications, are available on board at reasonable costs. Guests requiring ongoing medication, or having specific dietary needs, are advised to bring an ample supply of medication or dietary supplements with them in their carry-on luggage.
Guests with existing medical conditions, guests who cannot completely care for themselves and who may require treatment by the ship's medical staff, or guests who may constitute a risk or danger to anyone else on board must be reported in writing to Crystal Cruises
®
' Onboard Guest Services Department by fax at 310-785-3975, or email
onboardgstsvcs@crystalcruises.com
, prior to departure. Crystal Cruises reserves the right, without liability, to refuse to board and transport such guests who are in need of constant care by the ship's staff. For more information, please visit our
Medical Information section
.
Inoculations
Requirements for inoculations often change. Crystal Cruises informs you of the health requirements; however, it is your responsibility to have all required vaccinations with a signed International Certificate of Vaccination. We recommend that you contact your personal physician with any health concerns. Failure to comply may result in refusal of passage by Customs and Immigration authorities.
News Service
News Service
While you relax and unwind at sea, you can still stay in touch with the world. Prime US, BBC World, Sky News, Fox News, MSNBC , CNBC and Sky Sports News ESPN are transmitted live via satellite to your stateroom television, 24 hours a day (signal permitting). The following channels are also available with programming in applicable regions (signal permitting): CNN International (North Americas, Asia, Australia, South America, Europe, Caribbean), CNN Espanol (North and South America, Caribbean), ESPN (North and South America, Caribbean, Asia, Europe), TNT (North and South America, Caribbean), TCM (North and South America, Caribbean) and TBS (North of Miami / Los Angeles). A summary of daily news is transmitted via satellite to the ship (reception permitting) and is distributed to staterooms daily.
Photo Shop
Photo Shop
The Crystal Photo Shop meets a wide range of photographic needs, including the sale of cameras and photographic accessories, as well as digital photo processing. Our professional photographers are often on shore to capture memorable moments in port, or on board to take portraits of guests during special occasions. These photos are on display and available for purchase at the Photo Shop.> Crystal Celebrations Album
Crystal also offers guests the opportunity to revisit vacation memories with a beautiful and artistically produced photo journal. Your Crystal Celebrations album will feature contemporary photos of you in your Crystal surroundings taken by our onboard photographers. For details and pricing information, visit the Photo Shop upon check-in.> The Master Collection
During your voyage, arrange private photography sessions aboard your ship or at destinations on land with an acclaimed Master photographer. Individuals, couples, families or groups receive unlimited shoot time, unlimited number of pictures, and a photo review culminating in a handcrafted, custom-bound, 16—x12— album shipped anywhere in the world four weeks after the end of the cruise. Available on voyages 6229, 6232, 6327, 6329.
Religious Services
Religious Services
Jewish services are available during major holidays, and Catholic services are offered on most cruises. Interdenominational services are performed on Sundays at sea. Details on the services are provided in the daily program distributed to each stateroom on board.
CLICK ON THE LINKS BELOW . . .
REVIEW THE ITINERARY | ABOUT THE SHIP
FINE DINING ABOARD THE SYMPHONY | SHORE EXCURSIONS
ENTERTAINMENT | ALL INCLUSIVE PRICING | BOOK YOUR CRUISE NOW

by telephone: 805-227-0830 or 805-443-7112
Terroirs Travels is an Associate of Frosch Travel, one of the top ten leading travel management companies in America