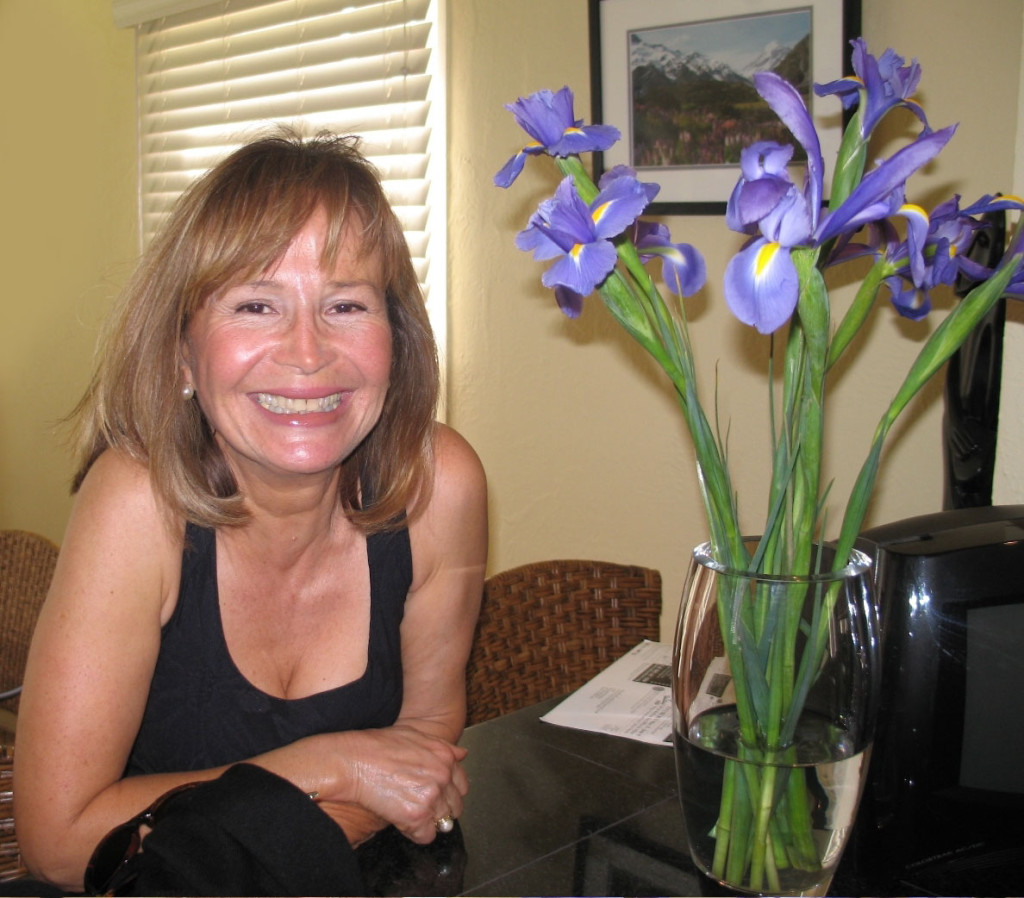 Joelle Cliff, a native Parisian, educated at the Sorbonne,  has been a hospitality  and service industry  business owner since 1990. World traveled and exposed to many cultures and peoples since early childhood,  Joelle has lived extensively in Paris, Provence, Washington D.C, New York City and Los Angeles, before falling in love with the California Central Coast where she and her husband, Dr. John  Cliff, call Paso Robles their home.
Paso Robles, and its environs is an exquisite gem of incredibly beautiful scenery, rolling hills covered with vines, wide open spaces where cattle graze, olive and walnut groves, rosemary, mustard greens, lavender, all basking under a vibrant sun…. a terroir so reminiscent of Joelle's French Provence .
"It is here that a lifetime of hospitality and travel experience marries so well with my passion for wine!" Joelle says "And so I have created Terroirs Travels, a boutique wine and travel advisor, dedicated to offer you prestige wine adventures both on the California Central Coast and in Old World Bordeaux, Bourgogne, Loire, Alsace, Rhone/Provence, Champagne, and,  bien sur, Paris!
As a concierge, we assist you in creating an itinerary, offer a selection of lodging, restaurants, transportation, guides, suggest cultural and sportive activities suited to your tastes, arrange entries to wineries usually not accessible to the public, recommend "must not miss" sights and experiences, provide you with names of drivers, pet sitters, stylists, spas, realtors…. whatever your needs may be.  And we will funnel all your travel reservations through our elite travel agency partners.
As wine tour organizers Terroirs Travels can offer a totally unique gourmet adventure for your party. We design these wine tours personally in close collaboration with you to provide a totally customized experience and the highest level of personal service.  Whether you're a couple wanting a romantic wine country getaway, or a group of friends looking for a fun and relaxing week of gastronomic discovery in France or California, we can arrange an exciting wine and food tasting adventure just for you.
However, if you prefer a  short, value-priced, pre-packaged  small group tour in Bordeaux, Burgundy, Paris, Champagne, Provence or the Loire Valley,  we  have  itineraries  that cover the most important vineyards, and feature the region's top estates, best 4-star hotels, and finest restaurants. You will be accompanied by one of our wine expert guide/drivers throughout, and enjoy transportation by deluxe, air conditioned vehicle.
Either way, your wine vacation will be one filled with memories that extend far beyond your return, our supplier friends abroad  have received the highest honors from travel industry publications as providers of superb service and exceptional quality. Contact us and let us make your trip so very special– à bientot
Joelle Cliff
Founder Terroirs Travels
Terroirs Travels is an Associate of Frosch Travel, one of the top ten leading travel management companies in America