Let Terroirs Travels create an intimate tour customized to your needs, or select one of our pre-packaged value tours for small groups . . . 
Terroirs Travels will design itineraries, recommend and reserve hotels, restaurants, transportation, English speaking guides, cultural activities, special events and so much more.
We are Your Personal Concierge Abroad!
 Paris Highlights . . .
Discover all the elegance, romance and excitement of Paris! Explore major landmarks and hidden gems of Paris, the most beautiful city in the world . It's when I see the soaring grace of the Eiffel Tower that I really know I am in the City of Light. One of the most iconic buildings in the world, the tower was selected from 106 submissions proposed as the centerpiece of the great 1889 Exposition. Meant to stand for only 20 years, it was given a new life when its utility as a communication tower became evident. Although beloved today, it was not always so. Novelist Guy de Maupassant called it a "skinny pyramid of iron ladders."
Enjoy a memorable night out in Paris by combining a visit to the Eiffel Tower and Seine River cruise with a cabaret show at the Moulin Rouge. Enjoy dinner at the Eiffel Tower's famed  Jules Verne Michelin starred restaurant.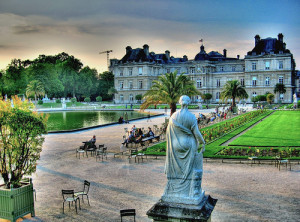 Beside the requisite visit to the Louvre, Notre Dame, Musee d'Orsay, Pompidou Center, do not miss Sainte Chapelle, built in 1248 as a palace chapel; inside you will be treated to the sublime sight of 15 towering stained glass windows illuminated by the sun. The acoustics are exceptional and there are frequent classical concerts here.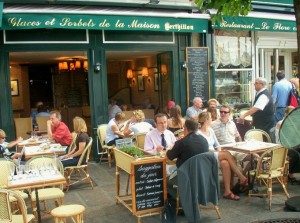 Other"must sees" :
– Les Invalides, built during the reign of the Sun King Louis XIV, it houses the massive red quartzite sarcophagus of Napoleon. – Le Musee Carnavalet in the Marais district: a fascinating mansion of the 17th century that houses an eclectic collection of paintings, sculptures, furniture,  reconstructed period interiors, household objects, starting with vestiges  from 4600 B.C.  and ending with 20th century decorative arts. – Le Jardin du Luxembourg, an exquisite patch of Paris behind the French Senate created in the 1620's, it has been called the most civilized urban park, a sort of studied series of open-air salons for Parisians in search of greenery and a breath of fresh air. – and do take a stroll through the islands, Ile de la Cite where Notre Dame and Sainte Chapelle can be found, and Ile Saint Louis, one of the most exclusive residential areas of Paris, an oasis in the midst of busy city life.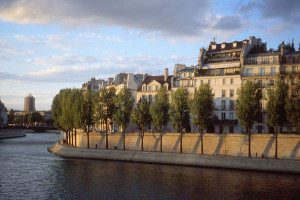 A visit to Paris to your favorite wine region and discover all the beauty and splendor of wine touring. The perfect combination for a week  of romance and gastronomy!
The Birth of Nouvelle Cuisine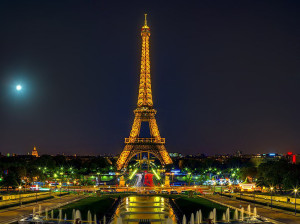 The term nouvelle cuisine has been used many times in the history of French cuisine. In the 1740s, Menon first used the term, but the cooking of Vincent La Chapelle and François Marin was also considered modern.
In the 1960s, Henri Gault and Christian Millau revived it to describe the cooking of Paul Bocuse, Jean and Pierre Troisgros, Michel Guérard, Roger Vergé and Raymond Oliver. These chefs were working toward rebelling against the "orthodoxy" of Escoffier's cuisine. Some of the chefs were students of Fernand Point at the Pyramide in Vienne, and had left to open their own restaurants. Gault and Millau "discovered the formula" contained in ten characteristics of this new style of cooking.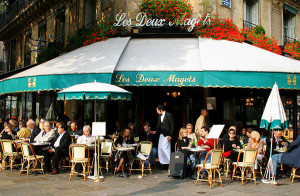 The first characteristic was a rejection of excessive complication in cooking. Second, the cooking times for most fish, seafood, game birds, veal, green v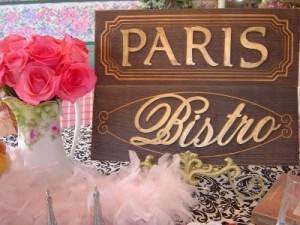 egetables and pâtés was greatly reduced in an attempt to preserve the natural flavors. Steaming was an important trend from this characteristic. The third characteristic was that the cuisine was made with the freshest possible ingredients. Fourth, large menus were abandoned in favor of shorter menus. Fifth, strong marinades for meat and game ceased to be used. Sixth, they stopped using heavy sauces such as espagnole and béchamel thickened with flour based "roux", in favor of seasoning their dishes with fresh herbs, quality butter, lemon juice, and vinegar. Seventh, they used regional dishes for inspiration instead of haute cuisine dishes. Eighth, new techniques were embraced and modern equipment was often used; Bocuse even used microwave ovens. Ninth, the chefs paid close attention to the dietary needs of their guests through their dishes. Tenth and finally, the chefs were extremely inventive and created new combinations and pairings.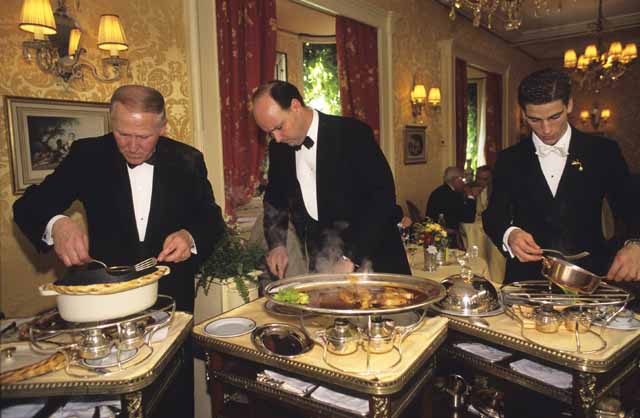 Some have speculated that a contributor to nouvelle cuisine was World War II when animal protein was in short supply during the German occupation.  By the mid-1980s food writers stated that the style of cuisine had reached exhaustion and many chefs began returning to the haute cuisine style of cooking, although much of the lighter presentations and new techniques remained.