REGISTRATION FORM
Overview | La Dolce Vita Itinerary | About Hotel Villa Beccaris
La Dolce Vita Pricing | Wines of the Piedmont Region | Geography & History of the Piedmont Region
Pre and Post Extensions | Travel Insurance | About Terroirs Travels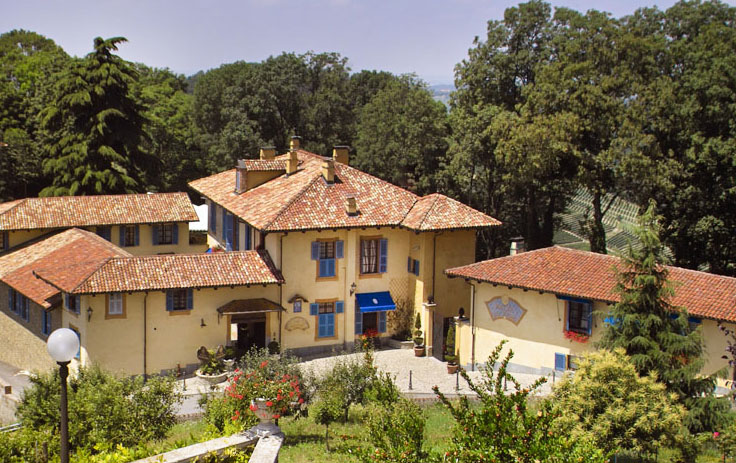 Welcome to Villa Beccaris,
an impressive 18th-century villa placed right in the heart of Monforte d'Alba (one of the most beautiful villages in the Langhe region), boasting unique views of this historic village, vineyards and countryside.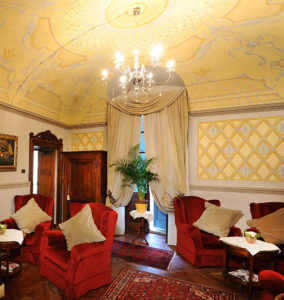 Villa Beccaris enjoys a fantastic hilltop location close to Alba: it features fairytale gardens, swimming pool and sun deck, from which to admire the beautiful views of the Piedmont.
The large guest rooms at Villa Beccaris feature frescoed ceilings, antique furniture, modern ensuite bathrooms.  WiFi throughout the villa.  Laundry and ironing services are available.
The Villa offers a very high level of comfort and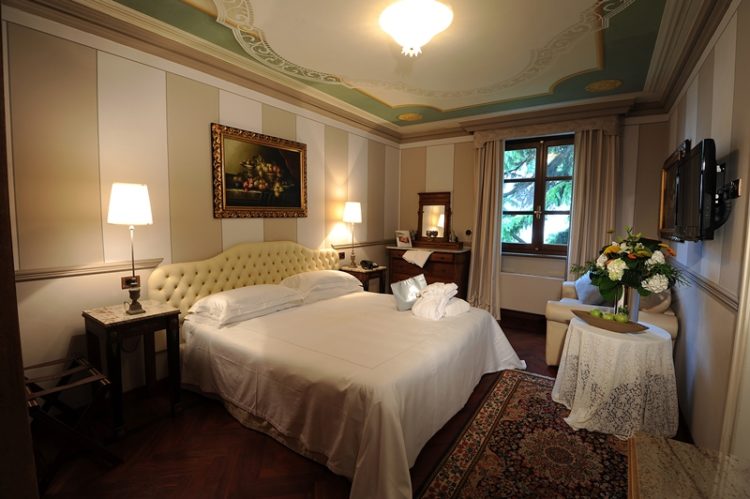 hospitality.  It is perfectly located in the charming historic center of Monteforte d'Alba and within walking distance to many fine trattorias.