Authentic yet inventive. Creative yet classic. The culinary experience with Crystal is simply exceptional.
Waterside

With the focus on choice, the Crystal Dining Room, renamed "Waterside" now offers two menus each evening: an innovative new "Modern" menu including dishes such as a Slow-cooked Shiraz-braised Oxtail Ragout, or a re-imagined Strawberries Romanoff with Cotton Candy dome, alongside a "Classic" menu of traditional favorites.
"Lighter Fare— options including low-sodium, low-cholesterol, low-carb selections and vegetarian dishes are also included on every menu.
The Waterside will also be offering open-seating dining and will feature an abundance of tables for two and four for breakfast, lunch and dinner.
Specialty Restaurants
Prego Italian Restaurant.
Silk Road Sushi Bar
Umi Uma "Nobu at Sea"
Churrascaria Brazilian steakhouse
Crystal specialty restaurants provide an opportunity for guests to enjoy a variety of culinary experiences. In order to ensure that each guest has a chance to dine at Prego, Silk Road and the Sushi Bar at least once during their voyage, a maximum of one reservation per specialty restaurant will be confirmed per booking via our Guest Check-in/Priority Check-in and Planning Center (PCPC). All additional reservations or visits (i.e. walk-in dining) will be confirmed on board on a space available basis for a nominal fee of $30 per person, per dining experience.
Here are a few key points to remember about our Specialty Restaurant dining policy:
Dining Reservation: Guest Check-in, Priority Check-in and Planning Center (PCPC) will only allow ONE reservation in each specialty restaurant, per booking, per guest, prior to the voyage. Additional reservations will be confirmed on board for a nominal $30 reservation fee, may only be confirmed on board and are subject to availability. Note: Sushi Bar is not available for pre-reservation via PCPC. Sushi Bar seating/dining requests must be made on board the ship, on a first-come, first-served basis, based on space availability.
Once on board, if a guest chooses to dine again in one of the specialty restaurants he/she will be accommodated on a first-come, first-served reservation basis for a nominal fee of $30 per person, per dining experience. The same policy applies to guests who are accommodated as "walk-in" diners should space be available at time of dining request with the Maitre D'.
Specialty restaurant dining reservations (excluding The Sushi Bar) made online via Guest Check-In/PCPC will require each guest's Crystal Key code. For more information, click here
* Specialty Dining Requests & Your Crystal Key
Your privacy and security is always our top priority— this includes personal identification security when booking a Crystal cruise. With this in mind, we have created the Crystal Key— a unique identification code assigned to each guest at the time a cruise booking is confirmed. The Crystal Key will act as a cruise-specific record locator that will be used in lieu of the booking number in the reservations area of the Guest Check-In/PCPC portal for Specialty Restaurants to request group dining with your friends or family sailing on your cruise.
With the Crystal Key in place we can ensure that all personal (booking) information is kept even more private, safe and secure whenever our guests, or their travel professionals, initiate a dining reservation or are being added to one.
Other Dining Venues
The Vintage Room
An innovative concept in wining and dining is offered aboard Crystal Cruises. The Vintage Room promotes wine education and the vast range of fine wines available on board. In addition to tastings and discussions in this beautiful room, guests may partake in a variety of private wine-themed dinners by special arrangement with the Head Sommelier.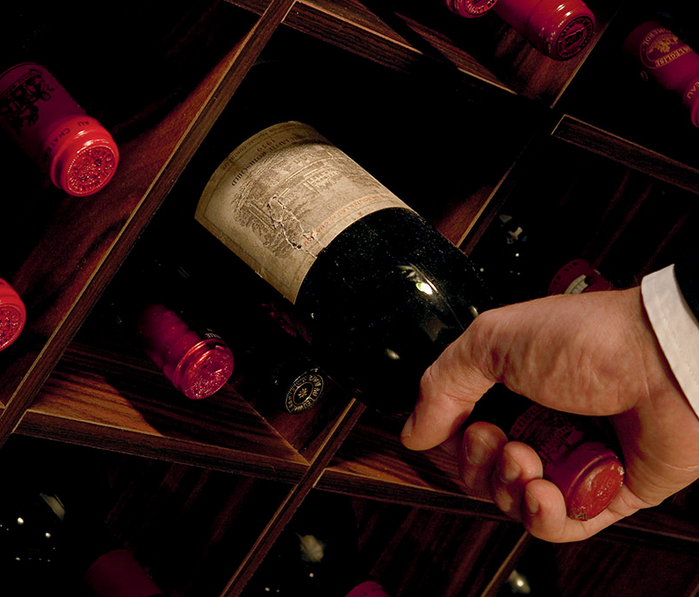 Ultimate Vintage Room Dinners – Crystal's Ultimate Vintage Room Dinners are one-of-a-kind culinary experiences featuring some of the rarest wines in the world. Offered a few times each year on both Crystal Serenity and Crystal Symphony, depending on the wines selected the exceptional dinners are priced at an estimated $1,000 per person.The first Ultimate Vintage Room Dinner was an eight-course French meal prepared by Master Chef André Soltner, former chef/owner of world-famous Lutèce, paired with, among others, a nearly impossible-to-get 1959 Ch—teau Lafite–Rothschild, Pauillac, Bordeaux and a Screaming Eagle 1996 from Napa Valley, considered its dream year.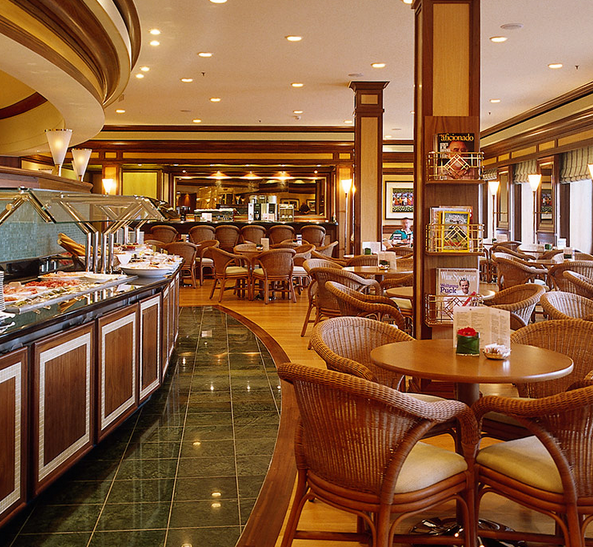 Casual Dining
On selected evenings during your cruise, the Lido Café on board Crystal Symphony offer alfresco dining with unique specialty items such as Chinese comfort food served in a relaxed, comfortable ambiance; dress is casual and reservations are not required.

Lido Café
This is a buffet-style, indoor/outdoor venue for breakfast and lunch. Breakfast includes made-to-order omelets, waffles and pancakes to your liking, in addition to a large selection of other breakfast favorites. Lunch offers made-to-order pastas and salads, a delicious selection of our famous soups, carved meats, fresh catches of the day and a tempting array of sumptuous desserts, including sugar-free options. Lido Café is also the venue for afternoon Theme Buffets, as well as dinner on select evenings (Crystal Symphony). Dress is casual. Reservations are not required.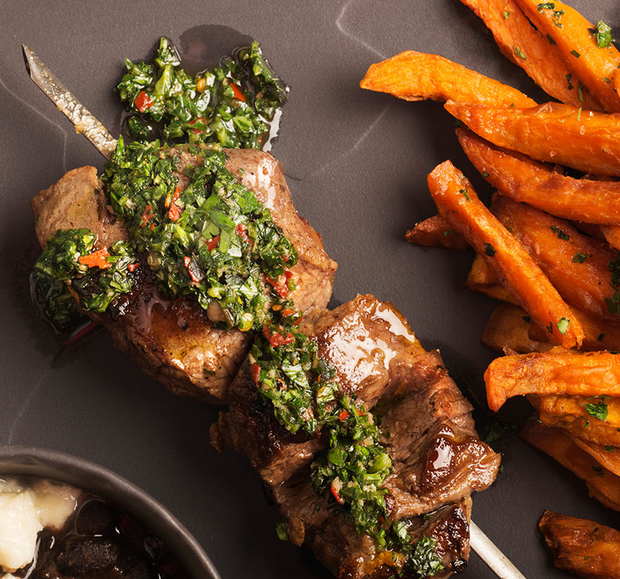 Marketplace:
Enjoy a fresh and friendly venue for breakfast and lunch with an open-kitchen prepering made-to-order favorites including handmade pastas, made-to-order sandwiches, fresh salads and more.

The Bistro
This popular European-style coffee bar and café is a favorite meeting place open every day from 9am to 11pm. Complimentary espresso, caffe latte, cappuccino and specialty teas are served in our comfortable café, graced by the whimsical paintings of celebrated artist Guy Buffet.
Wines and champagne by the glass are also available. Light snacks are served throughout the day, ranging from fresh pastries and fruit in the morning to a selection of international chesses, charcuterie, pastries, and other delicacies in the afternoon and into the late evening
Trident Grill & Ice Cream Bar
Mid-ship dining spaces on Lido deck are all new and redesigned for a more open, casual and relaxed dining experience including the Trident Grill which offers classic hamburgers, cheeseburgers, veggie burgers, chicken burgers, hot dogs, tuna melts, wrap sandwiches and gourmet pizzas. A Late-Risers Breakfast is available in the redesigned Tastes Bar & Restaurant (Crystal Serenity). And for a special cold treat, Scoops ice cream bar features a wide variety of Ben & Jerry's ice creams, plus, nonfat frozen yogurt and sherbets, with tempting toppings, and fresh baked cookies.
Crystal Priority Check-In & Planning Center :
Once your Registration Form and deposit have been sent to Terroirs Travels, we will forward you a booking number which will allow you to access Crystal's Priority Check-in & Planning Center (PCPC):https://checkin.crystalcruises.com/
The PCPC is available online until seven days prior to sailing. Once the online check-in has been completed and your cruise is fully paid, we encourage you to utilize this service in advance of your travels to book your specialty dining reservations, spa appointments, Crystal Adventures ® shore excursions, Creative Learning Institute ® classes and more.