NORTHERN COASTS & AUTUMN LEAVES
New York City to Montréal

| 10 Nights


Departs Sep 23, 2019
Aboard the Elegant Seven Seas M/S Navigator
Typically shore excursions open for online bookings at least 185 days in advance of sailing.
click here to book online
And click on the My Account section of the home page
Free Unlimited Shore Excursions

Explore… It's All Included.
SEPT 23 – New York City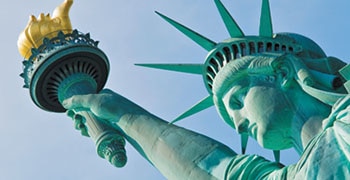 The 'City that Never Sleeps' beckons — renowned museums and sites galore by day; the glittering sophistication of clubs, theaters and restaurants by night. Explore Chinatown, Greenwich Village, the United Nations, Central Park's Museum Mile and Wall Street's towering steel and glass monuments to commerce, then hop into a cab for an afternoon of world-class shopping along Park and Fifth Avenues.

SEPT 24 – Newport
OCT 1 – Saguenay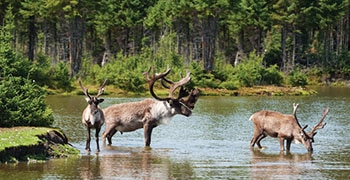 Surrounded by verdant mountains and high plateaus, Saguenay with its breathtaking scenery, is Canada's only navigable fjord, and its rich eco-system draws pods of visiting whales, seals and seabirds. Nestled among the flowering hills discover some of the most picturesque villages in Québec. Saquenay is the travelers portal to a host of activities including: kayaking, power boating, whale watching and hiking amid simply gorgeous surroundings.
SHORE EXCURSIONS

OCT 2 – Québec City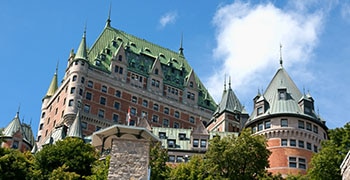 Prepare to be thoroughly charmed by this great historic city. The only walled metropolis in North America provides a taste of authentic, profoundly French culture. Stroll the cool cobbled streets of Basse-Ville with its outstanding 17th- and 18th-century architecture, graceful parks and delightful sidewalk cafés. Head over to the Rue du Trésor where many local artists display and sell their artwork. Discover Place Royale, a beautifully restored market square and the green-turreted castle of Château Frontenac, Québec's most celebrated landmark. Stop for spectacular views of the St. Lawrence River, Île d'Orléans and the Laurentian Mountains at Dufferin Terrace.
SHORE EXCURSIONS
OCT 3 – Montréal