Lisbon to Porto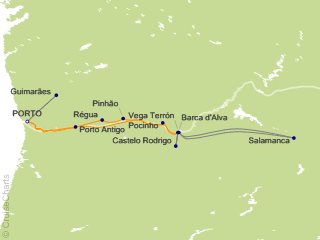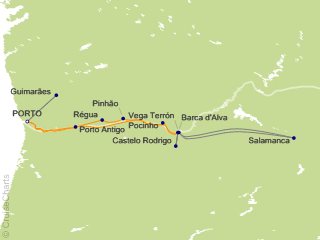 Note: The itineraries presented are subject to modification due to water levels, closures because of public holidays or other uncontrollable factors. Every effort will be made to operate programs as planned, but changes may still be necessary throughout the cruise. This day-to-day schedule is subject to change. Your final day-to-day schedule will be provided onboard on the first day of your cruise.

Day 1: Lisbon
Arrive at Lisbon Portela Airport. If your cruise/tour package includes a group arrival transfer or if you have purchased a private arrival transfer, you will be greeted by a Uniworld representative and transferred to the hotel.
Day 2: Lisbon
Everything old is new again in the Portuguese capital, which is undergoing a remarkable rebirth of late. Get to know this hilly metropolis with a city tour that shows you all the top sights and treats you to an iconic, locally-made pastry with an intriguing tale all its own. Vibrant, colorful and picturesque, Lisbon will continually surprise you. Glorious historic architecture reflects the wealth brought in during the "Age of Discovery," when the Portuguese owned the seas, but it is also a modern center of finance and international trade.
Featured Excursion:
Lisbon city tour
Day 3: Lisbon
Experience your own "Age of Discovery" with a full day to explore Lisbon however you wish. Get out and see the city on your own. Ride the famous iron elevator from the Baixa district up to the Bairro Alto, the cultural and bohemian heart of Lisbon, and catch a fantastic view of the city from the vantage point of São Pedro de Alcantara Belvedere. Once you reach Bairro Alto, head for São Roque, whose plain façade hides a magnificent baroque interior. The city hosts remarkable museums and excellent shopping. Your options at Centro Comercial Colombo, the biggest mall in the Iberian Peninsula, are seemingly limitless. Or try a flea market, perhaps the Campo de Santa Clara, if you prefer to hunt for unique treasures. Natives of Lisbon boast that they have the best food in the world; the many cafés and taverns tempt you to verify that claim.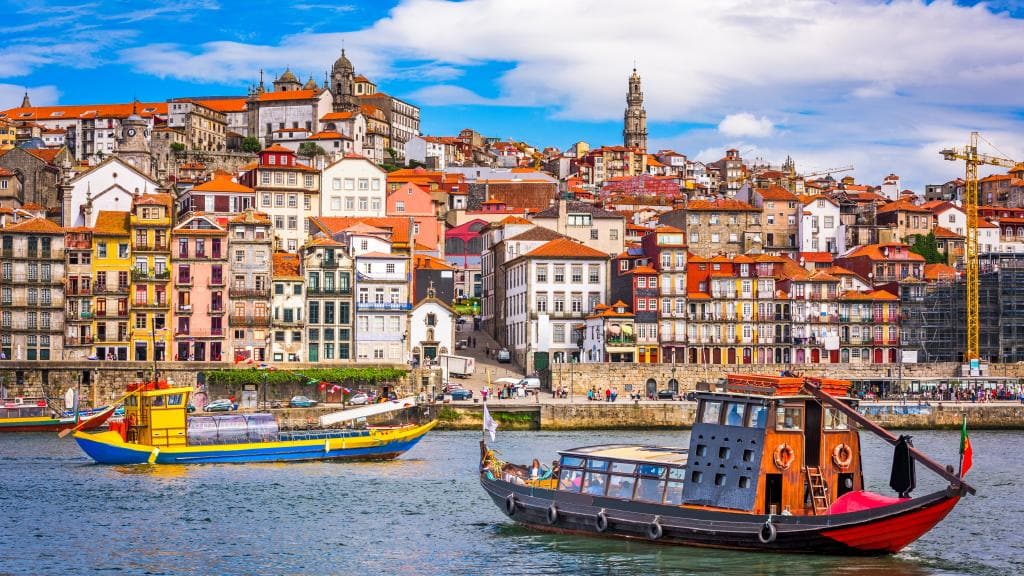 Day 4: Lisbon, Coimbra, Transfer to Porto (Embark)
You'll check out of your Lisbon hotel and board a motorcoach, heading north through Portugal's picturesque countryside toward Porto. En route to Porto, you'll stop in Coimbra, home to an ancient university and a lavish baroque library considered one of the most beautiful in the world. Admire the lingering traces of the town's Moorish and Roman past after sitting down to a traditional Portuguese lunch. After lunch, continue on to the port city at the mouth of the Douro.
Featured Excursion:
Coimbra tour with Joanina Library visit and family-style lunch
Day 5: Porto, Cruising the Douro River, Porto Antigo
There's much more to Portugal's second city than its eponymous fortified wine—historic architecture, cutting-edge design, fabulous food and wine, and a hip, laid-back vibe. Discover its many charms with your choice of distinctively different tours today. Portugal's second city (after Lisbon), Porto gave its name to the nation's most famous export, Port wine, and to the nation itself. The city is a fascinating combination of historic buildings and cutting-edge architecture, tradition and vivacious modernity. You must choose between two distinctive—and distinctively Portuguese—ways to explore Porto.
Choice of
Panoramic city tour
or
Exclusive "Do as the Locals Do" Porto walking tour with local tastings and vintage tram ride
Your ship sets sail after your tour, cruising up the Douro toward Porto Antigo.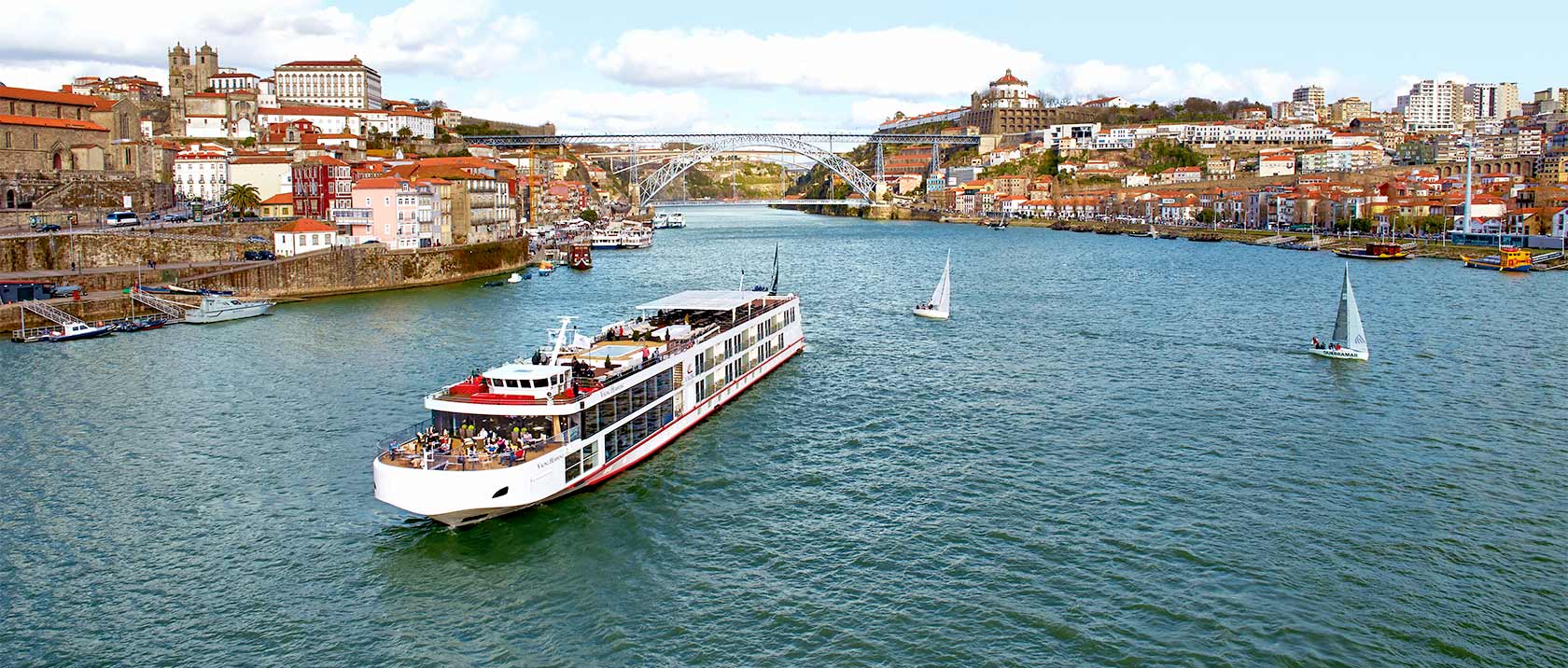 Day 6: Cruising the Douro River, Régua, Pinhão
As you cruise along the river today, take note of the little chapels you see along the banks. Though the river is slow and calm now that it has been tamed by dams, it was once extremely hazardous. These tiny chapels mark spots where entire rabelo boat crews perished attempting to get their cargo of Port wine to Porto. Today we learn about wine, which has been cultivated in the Douro River Valley since ancient Roman times. Get a crash course on the history of Port during your visit to the Douro Museum.
Featured Excursion:
Scenic wine route to Pinhão Valley
Choice of
Douro Museum and Quinta de Avessada wine estate
or
Scenic sailing lunch onboard
Day 7: Pinhão, Vega de Terrón
Feel the centuries fall away as your ship winds its way through the pristine, dramatic, UNESCO-protected landscapes of the Douro River Valley. Head ashore for a choice of excursions, a tasting at a prestigious port wine estate or a vineyard hike with a wine tasting at a local quinta.
Choice of
Quinta do Seixo guided tour with tasting
or
Vineyard hike and wine tasting at a local quinta
In the evening, a special Gala Dinner will be prepared for you.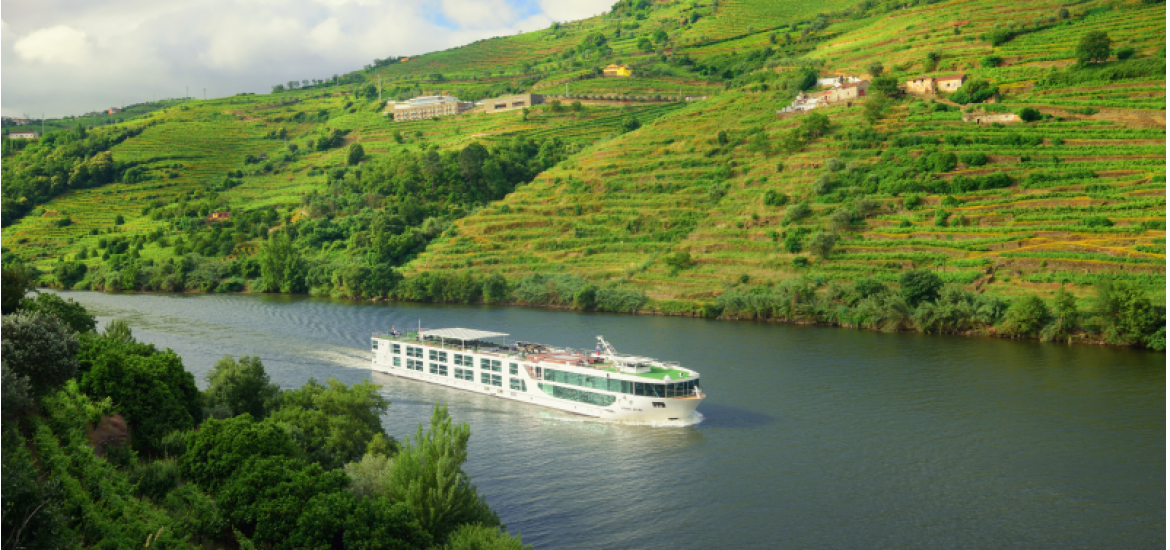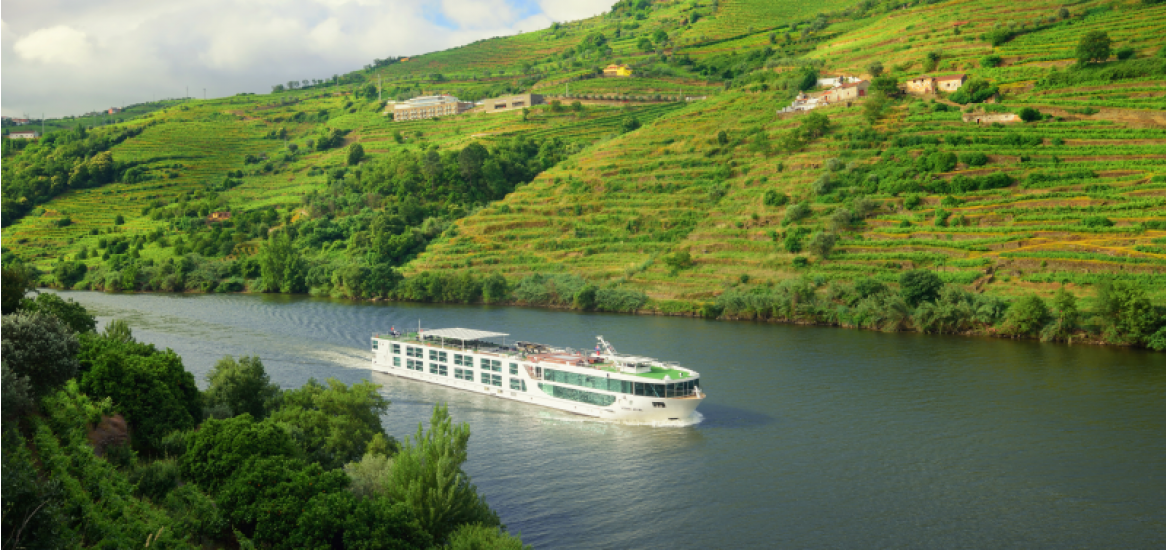 Day 8: Vega de Terrón (Salamanca), Barca d'Alva
What adventures await you in Spain today? The ship docks near the Spanish border today, where you may head across the country to the historic university town of Salamanca—the "Golden City"—famous for its sand-colored buildings and abundance of churches.
Day 9: Barca d'Alva, Pocinho, Cruising the Douro River
A tiny village surrounded by mountains, Barca d'Alva is your base for today's adventures. Go medieval today at Castelo Rodrigo, both the name of a hilltop castle as well as the village that surrounds it. It has been singled out as one of Portugal's 12 historic villages for its medieval beauty. The view from the top is incredible and the village is a charming place to ramble, relax and replenish. Or, if you wish, you can also lace up your hiking boots and unleash your inner Indiana Jones with an up-close gander at some prehistoric carvings during a visit to Portugal's first archaeological park, Foz Côa.
Day 10: Cruising the Douro River, Porto (Guimarães)
Guimarães or Porto? That's the question of the day today (you really can't go wrong either way). Guimarães is the town where Portugal was born and its well-preserved architecture and stylish young residents make it a pleasure to visit. Or opt to explore one of Porto's oldest neighborhoods, picturesque Ribeira, considered the soul of the city. A tough choice awaits you today: Do you venture off to historic Guimarães, Portugal's first capital, or do you stay in Porto and explore the Ribeira district on foot?
Day 11: Porto (Disembark)
You've experienced the best of Portugal, Spain and the pristine Douro River, but now the journey comes to a close and it's time to disembark the ship. If your cruise/ tour package includes a group departure transfer or if you have purchased a private departure transfer, you will be transferred to Porto Airport for your flight home. Your Uniworld adventure may be over, but we know you'll enjoy the memories you've made for years to come.
CLICK ON THE LINKS BELOW . . .
OVERVIEW
REVIEW THE ITINERARY |  ABOUT THE DOURO VALLEY
FIND OUT MORE ABOUT THE SHIP |   ALL INCLUSIVE PRICING

by telephone: 805-227-0830 or 805-443-7112
Terroirs Travels™ is an Associate of Frosch Travel, one of the top ten leading travel management companies in America